I made a record with Dale Crover on drums, here it is.
Conan Neutron & the Secret Friends – The Enemy of Everyone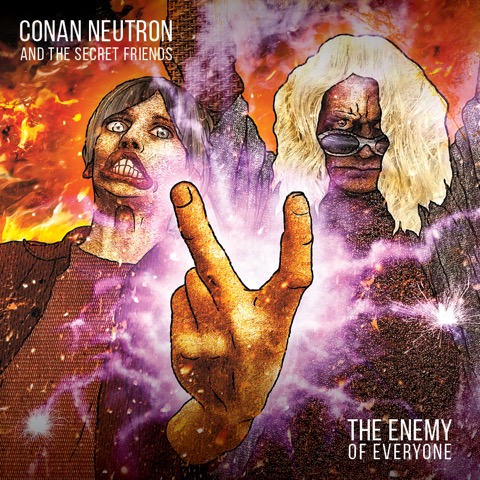 bandcamp link
http://www.neutronfriends.com/
This record was written and mostly arranged between June 22nd and September 7th 2014 by Conan Neutron. Tracks were recorded at Sound of Sirens studio in Sun Valley, CA between September 11th-15th, 2014 by Toshi Kasai. Vocals for Fight Math were done at Antisleep audio, Oakland, CA by Mr. Eugene Robinson on October 8th, 2014. Those were tracked by Mr. Scott Evans. Mixing was done at Sound of Sirens between October 10th-15th. 2014 by Toshi Kasai.
Mastering was done at Golden Mastering between Jan 27th and Feb 3rd, 2015 by JJ Golden.
Art by David Yow (www.getfaced.net)
Dedicated to the memory of Clay Wofford. R.I.P. (1977-2014)